Let me ask you a question. How important is Personal Growth to you? Are you intentional about it? And is it a priority in your life?
There is a saying that if you are not growing, then you are dying. There is no in between. Either there is growth in one or more areas of your life or those areas wither.
Life gets busy I know. Often times it's easier to go through the motions than to be intentional about anything.
In this post, I am going to get you thinking more about your personal growth journey and how you can prioritize it and be more intentional about it.
Think about it, one of the ways doctors evaluate whether a newborn is thriving or not is by monitoring their growth. While physical growth stops at some point in our lives, other forms of growth should not.
You and I should be growing emotionally, mentally, spiritually, in our relationships, skills level etc.
Quick Disclosure: Some of my articles contain affiliate links to products, apps, and services. If you click through and purchase, my company will receive a small commission on the sale. Rest assured, I have your back and only recommend products or services that I personally use or believe will be helpful to you. Read the full disclosure here.
---
What does personal growth mean to you?
---
The bigger question is "What exactly is personal growth?"

This is a question every individual should ask themselves and truthfully answer.
For me, personal growth is developing a healthy self-esteem and positive life skills. It is becoming better today than you were yesterday. Better in your response to frustrating events, better in being patient, better in productivity, better in the way you see and treat yourself, better as a friend, better as a parent, and the list goes on.
As you grow to become better, it also means that you have to allow the negative things in your life to shrink. If the negative things don't shrink, it may hinder healthy growth.
---
Benefits Of Personal Growth – Why You Should Prioritize It
---
Personal growth has a huge and direct impact on every aspect of your life, It determines how fulfilled and happy you are.
So, before diving into giving you tips on how to make personal growth a priority, I will share with you some benefits of pursuing personal growth. Note that this list is not exhaustive, but it should get you energized and motivated to get started or continue on your growth journey.
You will be more productive and able to accomplish more in life
You will be able to use your skills to make the world a better place
You will have healthier relationships
You will be more resilient and not easily swayed by life's challenges
You will be more proactive and in charge of your life
---
Don't Get Overwhelmed, Just Take A Step
---
Maybe you are there thinking about all the areas in your life where you could be experiencing growth, and it seems overwhelming, just relax and remember that
The journey of a thousand miles begin with one step
And all you need to do now is decide to make personal growth a priority, and then self-reflect to determine and prioritize the areas that you need to start with. Once you do that you come with a plan and take the first step towards following the plan and achieving your goals.
---
How To Prioritize Personal Growth
---
I like this quote from Chris Myers article on forbes.com
It's always possible to prioritize things in your life;
it just isn't always easy.
While it will not always be easy, it is possible. You will get better at it, with more practice. Have this in mind as you read on.
Okay, here we go.
Take ownership of your personal growth:

Realize that growth does not happen by accident, and no one else can make you grow. You are the architect of your life and it's up to you to make time to design the life you want.

Dream big and set goals for your life:

You need to have something you are working towards. You need to have a strong WHY for pursuing personal growth and development. Write down the things that are most important to you and how you want your life to be.

Take inventory of how you currently spend your time:

Take a look at what you wrote down in step 1, and how you currently spend your time. Are the 2 aligned? Are you spending your time on the things that are most important to you and things that are moving you towards fulfilling your dreams?

Design a strategic plan:

Again, success and growth will not happen by accident, you have to plan for it. Make a plan to align your life with your dreams and the goals you've set for yourself. Include in your plan the resources you will need, and the skills you will need to develop.

Schedule with purpose:

Knowing that you need to grow in order to succeed, and knowing that how you grow depends on you, create a daily schedule that reflects and prioritizes your plan and focus on activities that move you closer to achieving your goals.
---
Commit To Continuous Growth
---
It's worth stating again. One of the best ways I have found to continuously grow is by developing a reading habit. Not just reading for the sake of it, but reading to gain exposure, to expand your thinking, to learn, to improve and to be inspired to become better than you are.
So the key is that when you are done reading, you drop the book and act on what you have learned until it becomes your new normal.
RELATED: 10 Answers To ' Why Is Reading Important '
As you continue on with your day/night, I wish you all the best, and may this year and future years be a year of healthy growth for you and yours.
As always I will like to hear from you, so drop your comments, and share your experiences.
---
Recommended Read: FREE E-Book on forming successful habits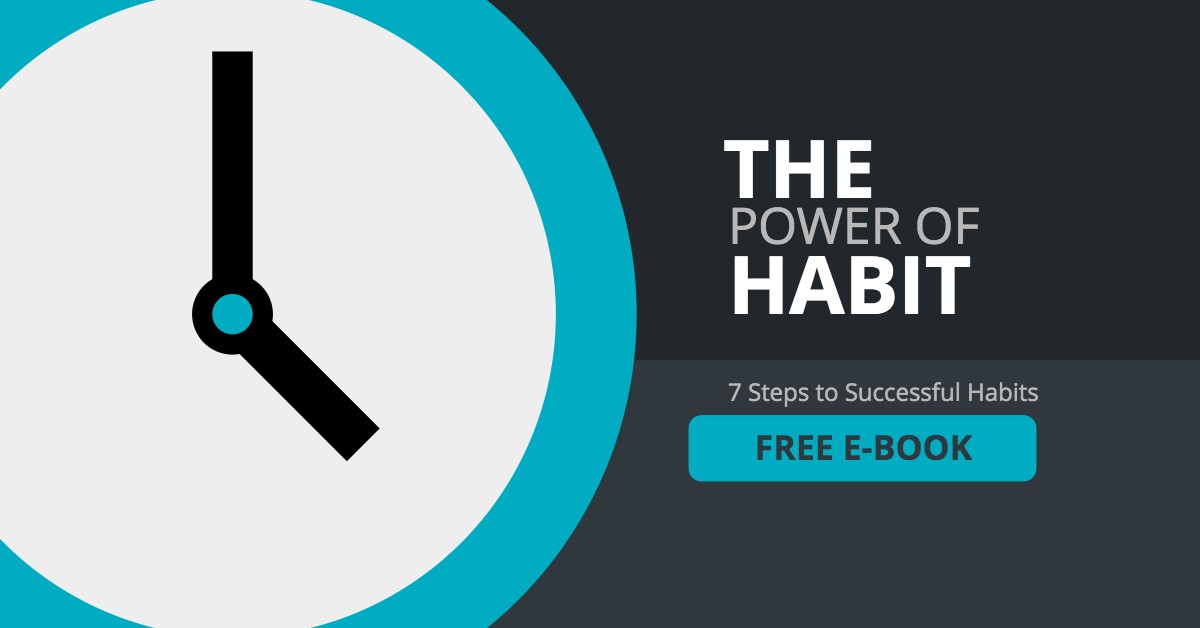 ---