---
STOP WAITING FOR LIFE TO START
---
What exactly is stopping you from living life fully?
What are you waiting for? Friday? Summer? Marriage? Children? Grown-up children? Fame? Money? More time? More resources? To be older? Retirement?
Whatever it is, don't spend your life waiting for life to start, because it already started the moment you were born. That's right! Life does not start on Friday, in summer, when you get married, when you have children or when you retire. You miss out on your life every moment you spend waiting for it to begin.
We all have a limited number of years to live. Tomorrow is not promised, and this moment is all we have. Think about it, for each second you live, for each moment, each hour, each day, you are closer to your date of death than you were the day before. Think about that for a second, let it sink in. Scary? Maybe, but it shouldn't be.
You may be wondering, why not, why shouldn't the thought of death be scary?
Well, it's a settled fact that life is terminal, and no one makes it out alive. Death is inevitable, and we have no control over when it happens. If you don't believe me, just turn on the news and you will see how things happen and people get to the end of their lives unexpectedly.
Okay, so we agree that death is inevitable and we have no control over it. But guess what? you have control over how you live. You may not have control over death, but you have control over your life, and what it means.
Again, I charge you – STOP WAITING FOR LIFE TO START
Don't wait until you buy a bigger house before you invite a friend over
Don't wait until your children are grown up before you pick up that hobby or skill
Stop waiting to have enough saved to travel internationally before you have fun with your family
Stop waiting to have spare time before you decide to spend more time with your family and friends
Don't wait for other people's approval before you launch out to fulfill your dreams
There is always something you can do right now, right where you are, you just need to adjust your mindset.
~ Marcus Aurelius
Every man's life lies within the present; for the past is spent and done with, and the future is uncertain.
Stop looking so much into the future that you lose focus of the present. The goal is to aim for more in life but also understand that life would not stand still during the process, and you have to find a way to enjoy every season of your life.
~ Dalai Lama
What surprises me most is "Man", because he sacrifices his health in order to make money. Then he sacrifices money to recuperate his health. And then he is so anxious about the future that he doesn't enjoy the present; The result being that he doesn't live in the present or the future; He lives as if he's never going to die, and then he dies having never really lived.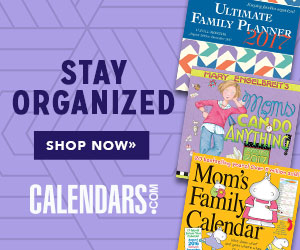 ---
YOUR LIFE IS WAITING FOR YOU
---
Dream big, have plans, set goals, but also enjoy your life as it is now.
Yes, you should aim to achieve and be all you were meant to be. But do not anxiously wait until you achieve your dreams before you start to live life fully. There is a difference between having a hope of a better future and just waiting for life to start, or just waiting for a better future.
~ Brad Lea
You can't get to the TOP without work—but don't hustle so hard you forget to take time and ENJOY what you're working for.
I think a lot of 'waiting' is rooted in fear and doubt. It's an attempt to not face life as it is because it's not what you've hoped for. It's rooted in denial of the sobering fact that this is your life and it is passing by whether you actively participate in it or not. You are afraid that you will not have the life you want, and that you can not make it happen.
It's more comfortable to live in a perpetual state of 'hope', of looking into some future date, than to face the reality that you have to work for the life you want, and you don't think you can do it.
~Napoleon Hill
Do not wait: the time will never be 'just right'. Start where you stand, and work with whatever tools you may have at your command and better tools will be found as you go along.
Waiting for life to start is like procrastinating because something is difficult and you are afraid to face it head-on. SO YOU PUT IT OFF, WHILE TELLING YOURSELF that you are doing your best.
Stop 'waiting' to live, instead figure out what you can do with what you have. Take stock of where you are, and where you want to be. Map out the journey to bridge the gap, and make a decision to enjoy the journey.
~ Maya Angelou
If you don't like something, change it. If you can't change it, change your attitude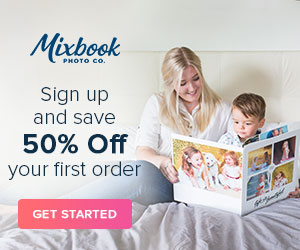 ---
FACE LIFE HEAD ON
---
Life could get overwhelming, but you have to decide to face it head-on. You always have a choice to live or wait-to-live. All your dreams and aspirations may or may not happen the way you plan, but you have to leave yourself no other choice but to be present in your life anyways, and to count the blessings in your life, and enjoy what you have and where you are.
Don't end up going from dream to dream without really living. You have to understand that it can quickly become an unending self-defeating cycle. I have also found that often when we let go, and just choose to be and live, all the resources we have inside begin to gain more expression and achieving our goals become less challenging. Because we are always present, always hopeful, always energized, and not just sitting around, waiting for life to start.
---
Tips for living in the present and living life to the fullest
---
Gratitude for what you have now: There is always something to be grateful for. We only need to look around and see that it could have been worse.
Instead of waiting for something good to happen, take time to enjoy the people around you, the privileges and resources you already have. Take time to appreciate the everyday beauties of life and not just go through the motions.
Believe in your self and your dreams: This is absolutely necessary. If you do not believe in yourself, your life will be full of excuses, and hesitations. One thing I have come to realize is that I can't always feel motivated, but the faith I have in my abilities and dreams keeps me going even when all I want to do is quit.
I started this blog in December 2017, and since then I have felt overwhelmed and frustrated a million times, but I chose to keep my eye on the dream and just keep going. I have also learnt that belief is developed by action. The more you act on your dreams, the easier it is to believe in.
Develop yourself: One way to develop your belief in yourself is by getting better. Learn a new skill, improve existing skills, just keep growing and keep getting better each day.
Before I started this blog, I hesitated a lot because I wouldn't consider myself to be a writer by any stretch of the imagination. While I know there are probably millions of better writers out there, I am committed to getting better and I have enrolled in a writing course on Coursera.
I believe in my dreams, and I also understand that in order for me to effectively reach the people I need to reach, I have to progressively become a better writer, and be able to pass across my message in a way that is simple and engaging.
Believe that your dreams can and will happen: This is the key to not giving up. You have to remain hopeful that all the hard work you are putting in will eventually yield the results you want.
~ Mark HansenDon't wait until everything is just right. It will never be perfect.
There will always be challenges, obstacles and less than perfect conditions.
So what. Get started now. With each step you take, you will grow stronger and stronger, more and more skilled, more and more self-confident and more and more successful.
---
Remember there is never a perfect time for you to take action.
---
There is never a perfect time for you to leave your comfort zone, start that business, launch that project, spend time with your family, write a book, or embrace a new attitude to life. Break the 'waiting for life to start' cycle